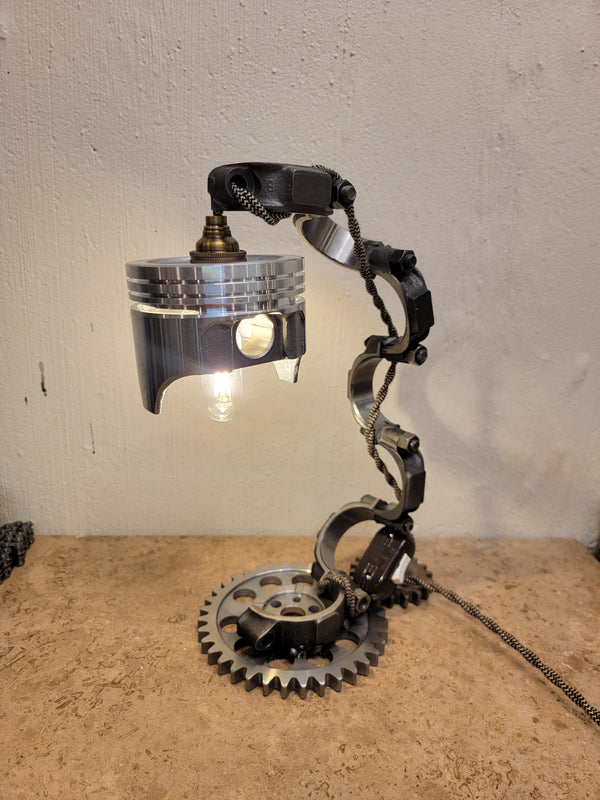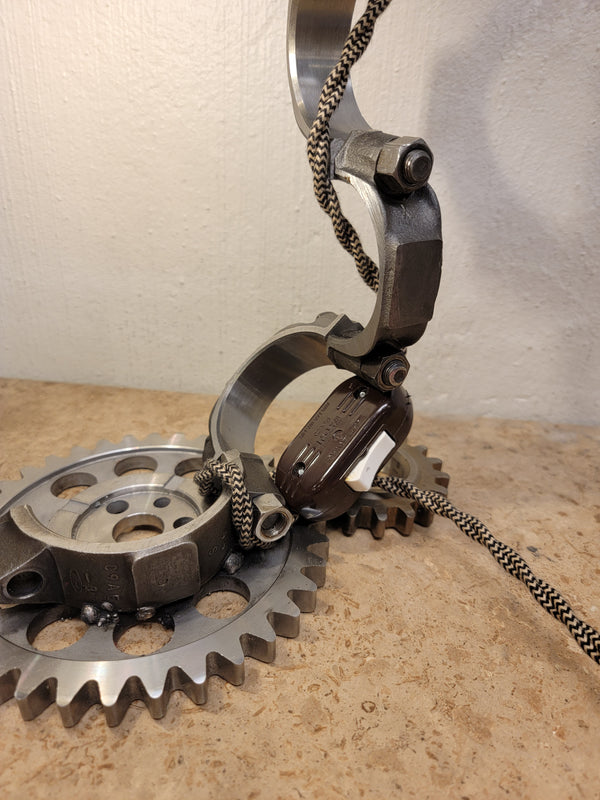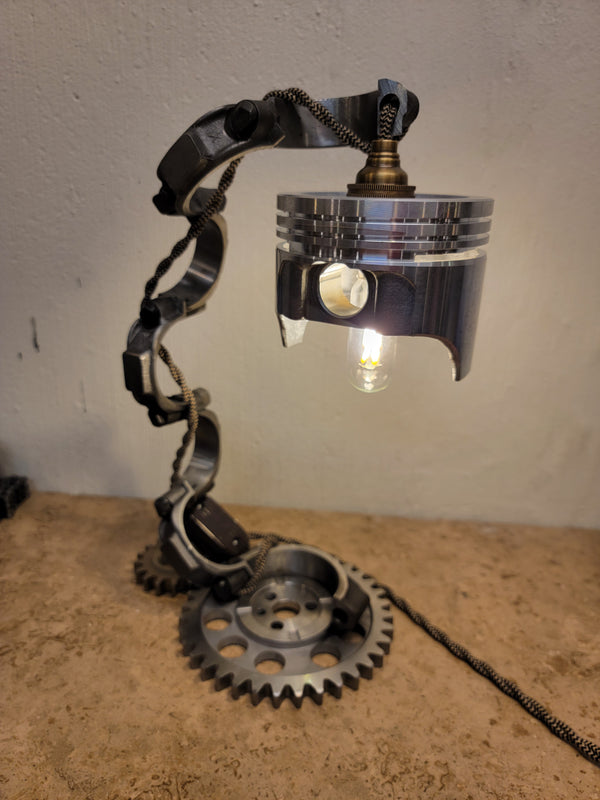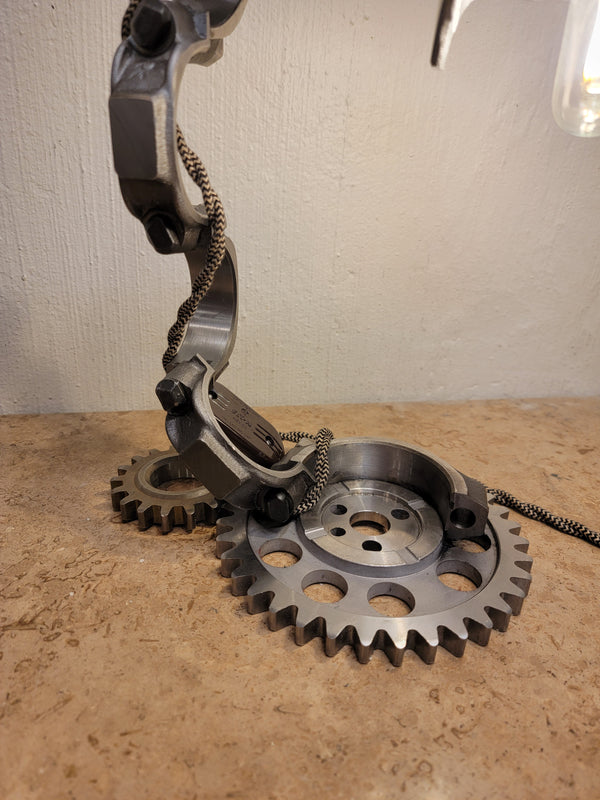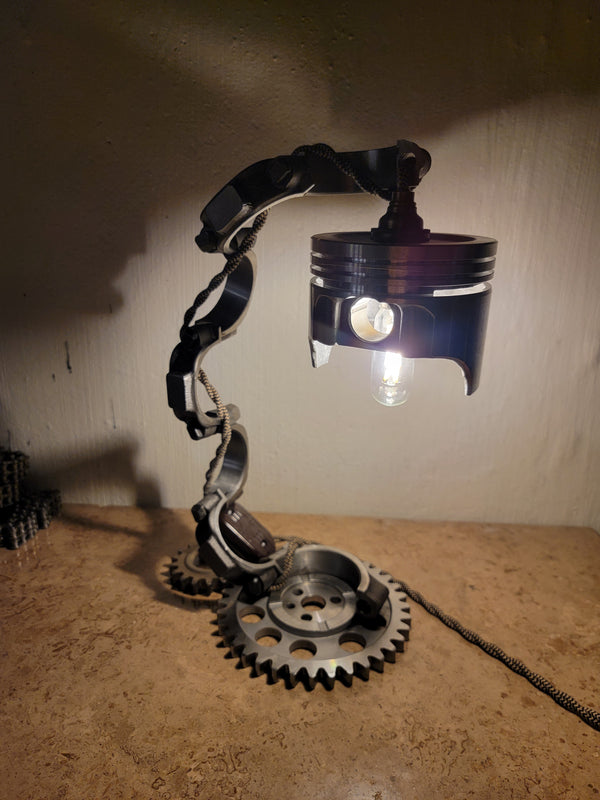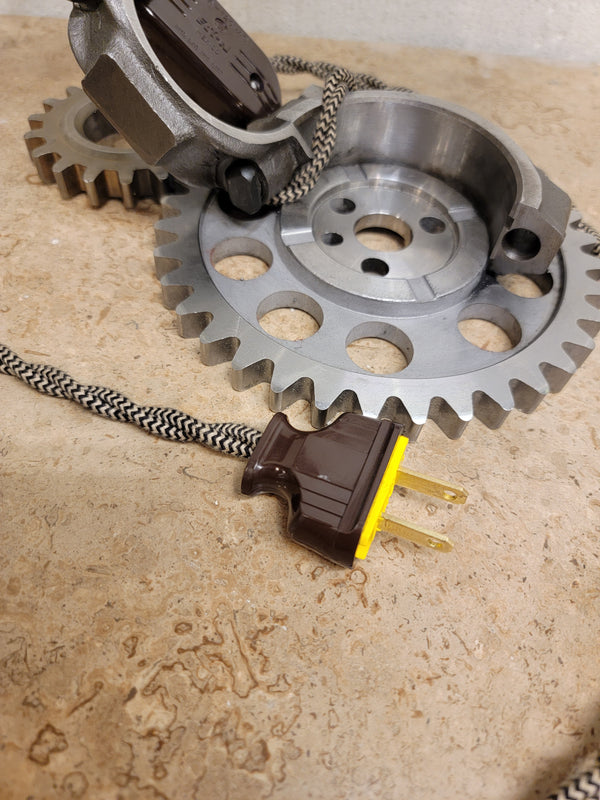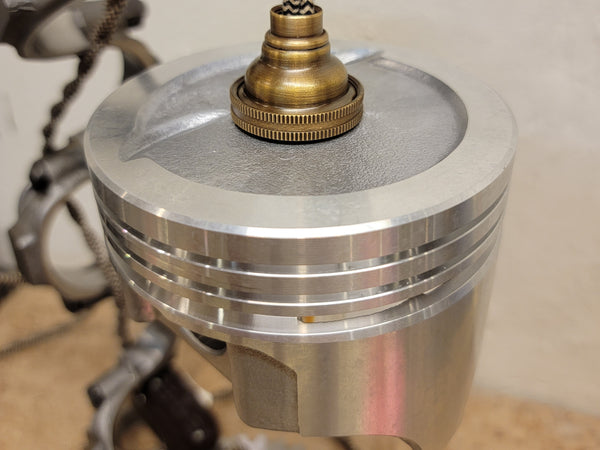 Piston lamp with connecting rod caps used as the main support. The base of the lamp is welded together and constructed with Timing Set gears.
Most of the parts of this lamp came from a Chevy 350 (small block) engine. The piston is new and outfitted with a 40w LED Edison style candelabra bulb.
There is a 4.5ft braided cloth antique style cord with an antique rocker switch (located at the base of the lamp). And a 2 prong, antique style plug fitted to the end of the cord.
Lamp sits 14" tall, 8" deep and 5" wide
FAQs
Are they made from metal?
Every timing set (gears) and piston are real. The connecting rod (part extending up from the base) and all parts that allow the gears to rotate are 3d printed in a very sturdy PETG plastic.
The clock portion is ran off a AA battery (included) and the motorized gear is ran off a USB wall adapter (included). You can also plug it into any USB slot on your computer etc.
Do you offer returns/replacements?
If there are any damages or malfunctions, I offer free parts replacement. My goal is for you to be 100% happy with your purchase. I offer returns within the first 30 days. I will also do exhanges if you would like a different clock.