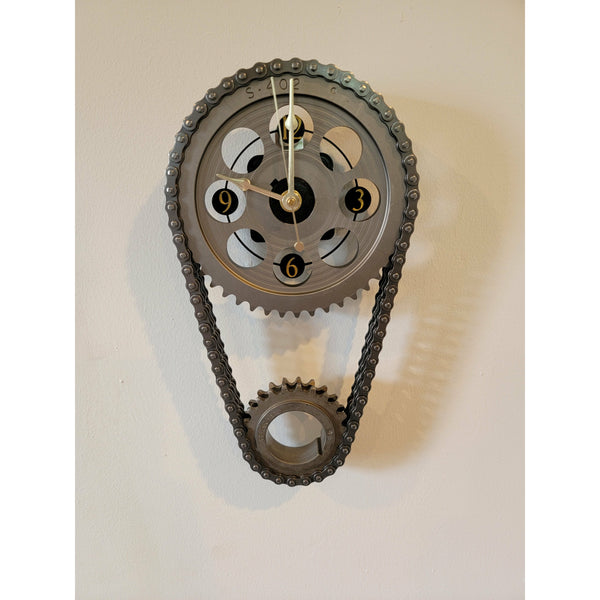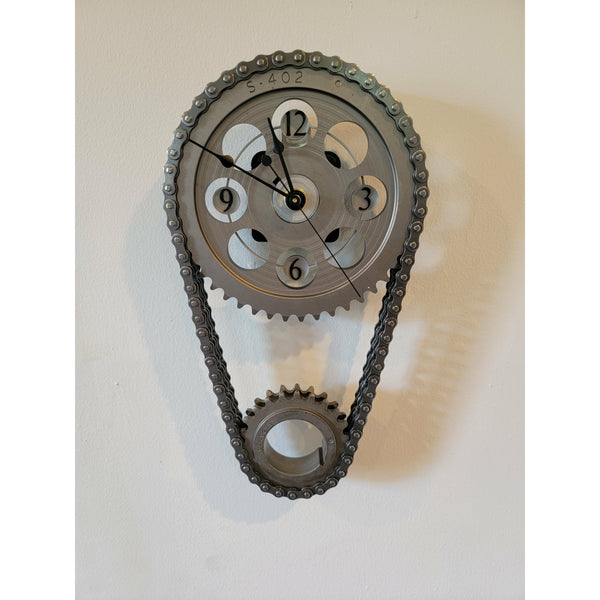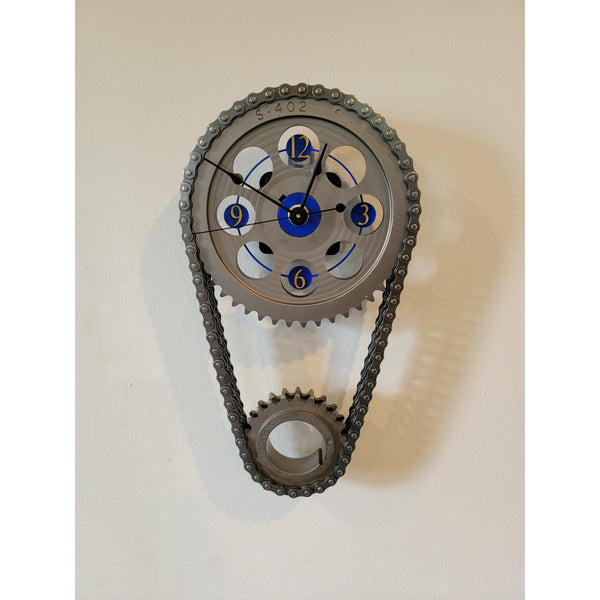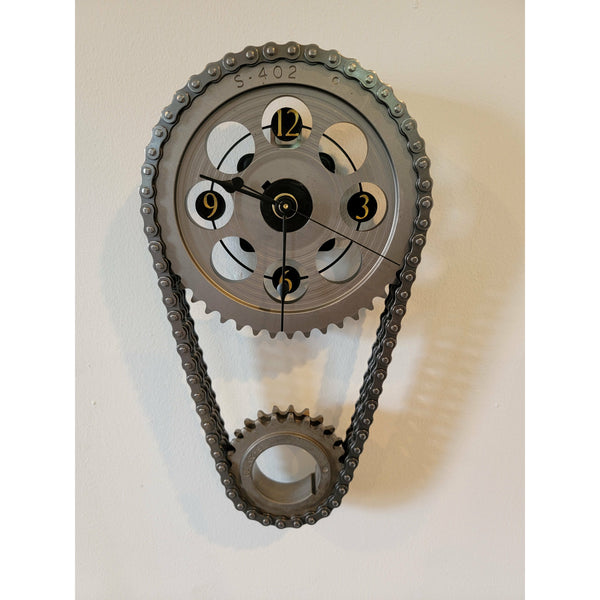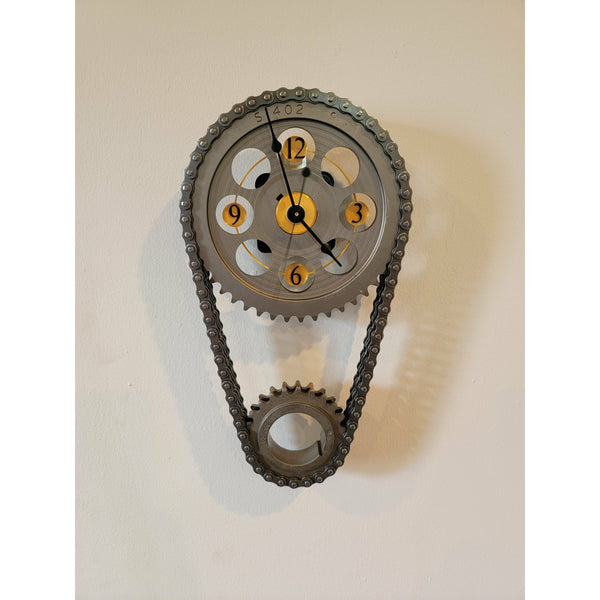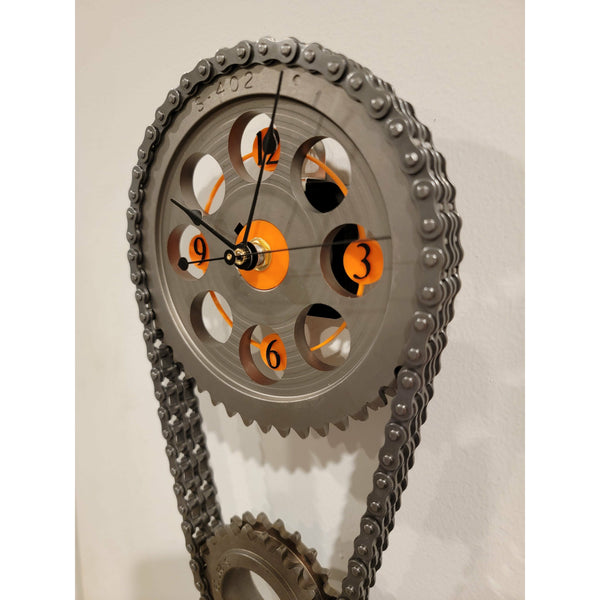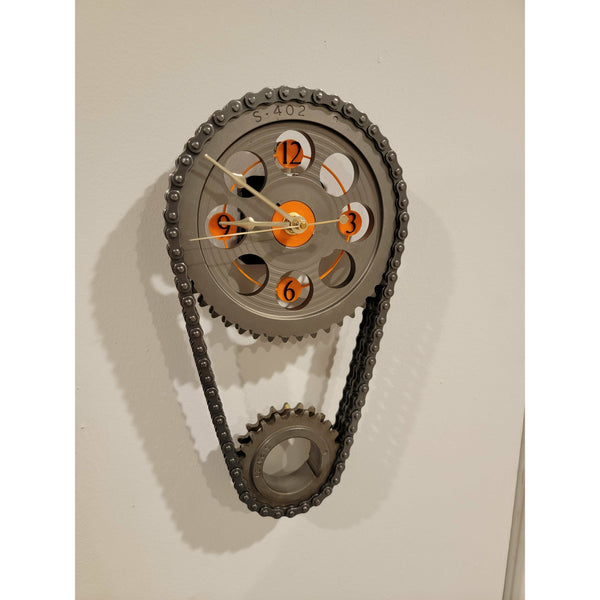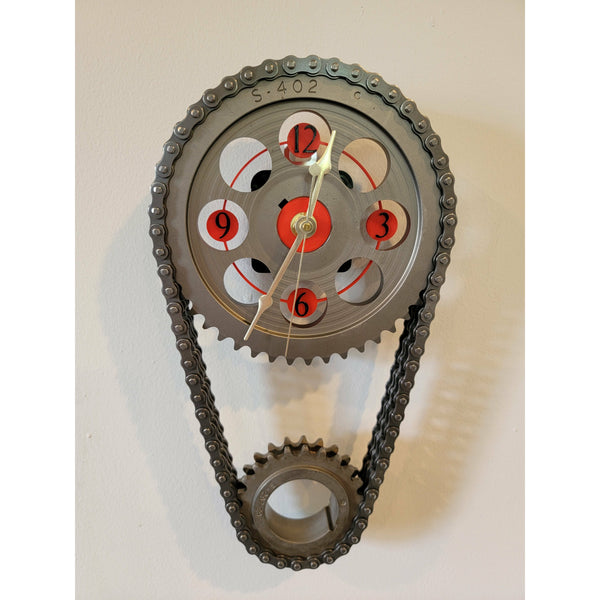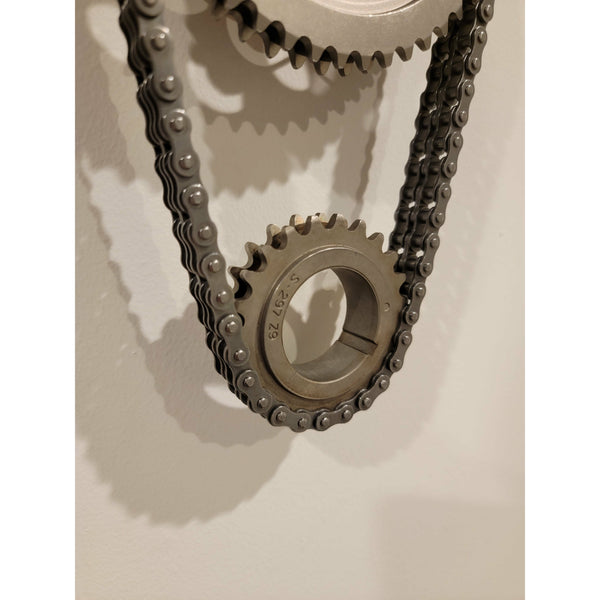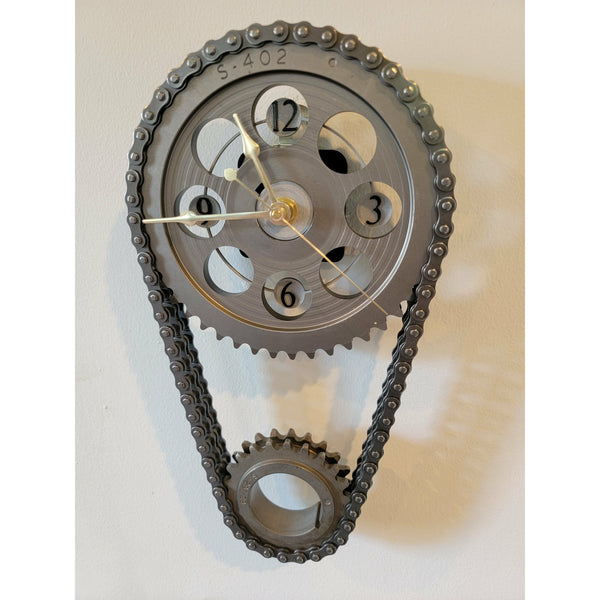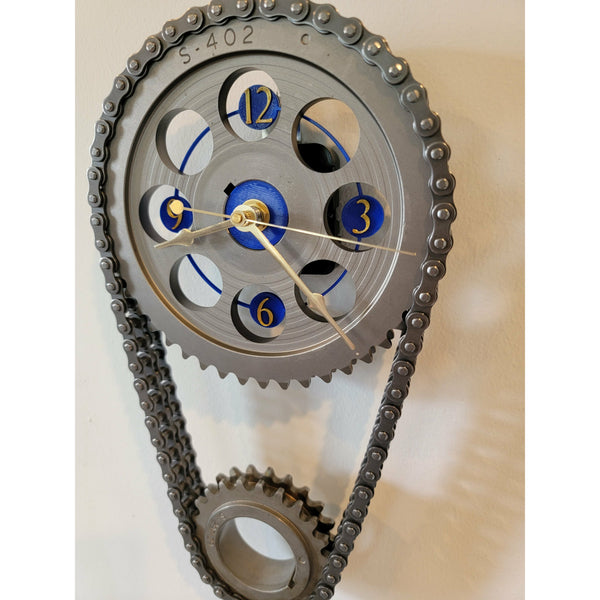 Hanging wall clock made with Double Roller Timing Dodge Small Block Engines. This Dodge clock comes in Orange, Red, Black, Gold, Grey and blue. 
The gears of this wall clock don't rotate. To see the rotating version click here.
Timing Set is brand new and fitted with custom 3d prints to turn it into a hanging wall clock. Clock is outfitted with 12, 3, 6, and 9 numbers to fit the holes provided in the gears face.
If there is a specific color you would like to see for this clock, just contact me and I'll make it happen!
This Timing Chain clock comes in many different colors, see the variations when you add to your cart.

Clock hangs easily on the wall with an attached metal hanger

This wall clock doesn't rotate. To see the rotating version click here.

Clock is Quartz movement and runs off of a AA battery.

6" wide x 10.5" tall
FAQs
Are they made from metal?
Every timing set (gears) and piston are real. The connecting rod (part extending up from the base) and all parts that allow the gears to rotate are 3d printed in a very sturdy PETG plastic.
The clock portion is ran off a AA battery (included) and the motorized gear is ran off a USB wall adapter (included). You can also plug it into any USB slot on your computer etc.
Do you offer returns/replacements?
If there are any damages or malfunctions, I offer free parts replacement. My goal is for you to be 100% happy with your purchase. I offer returns within the first 30 days. I will also do exhanges if you would like a different clock.