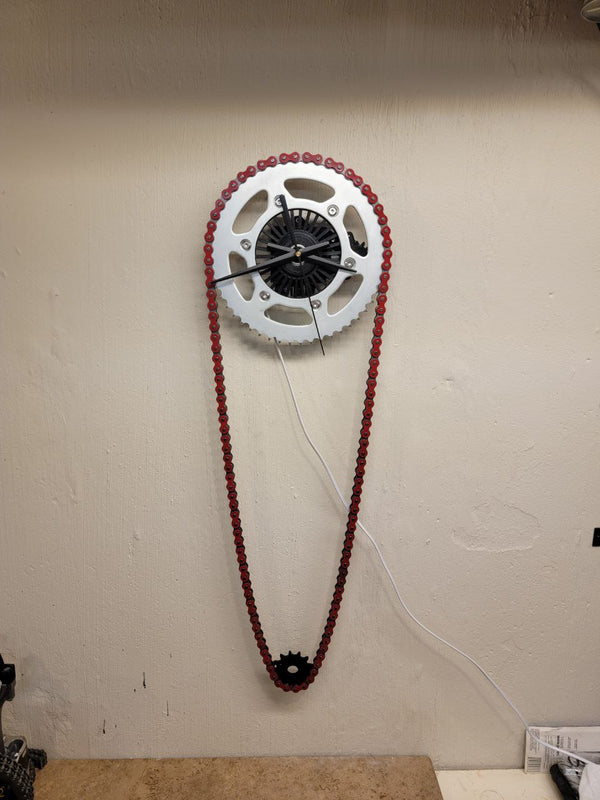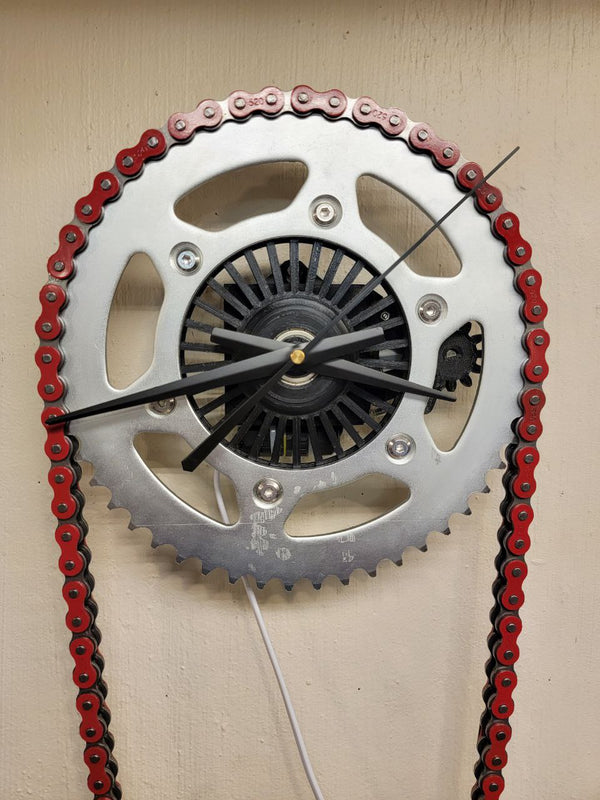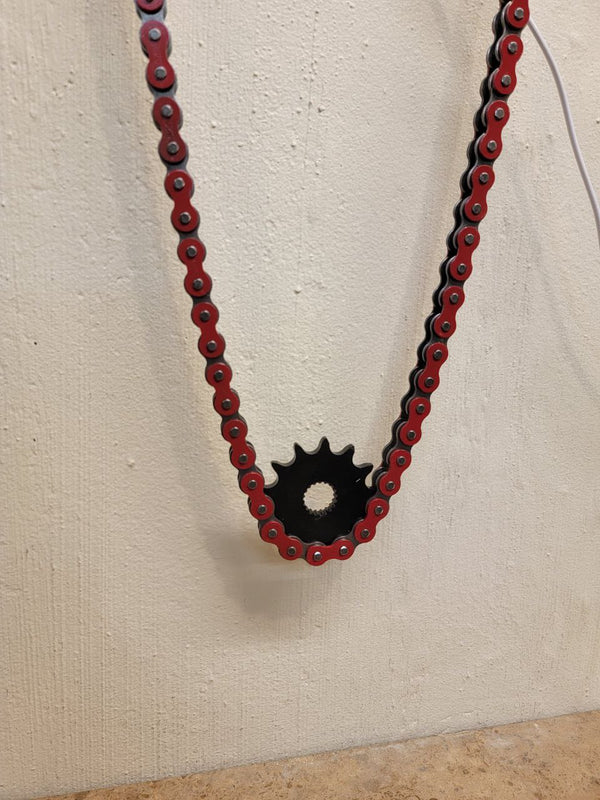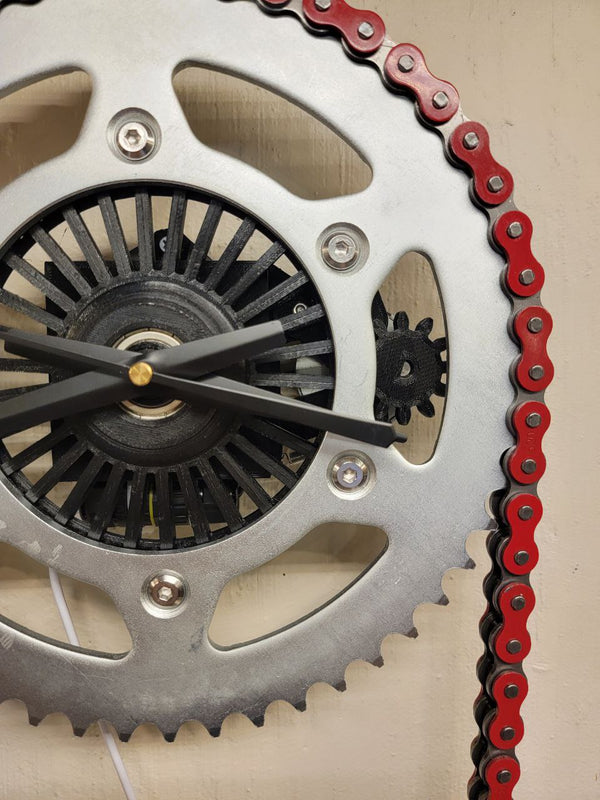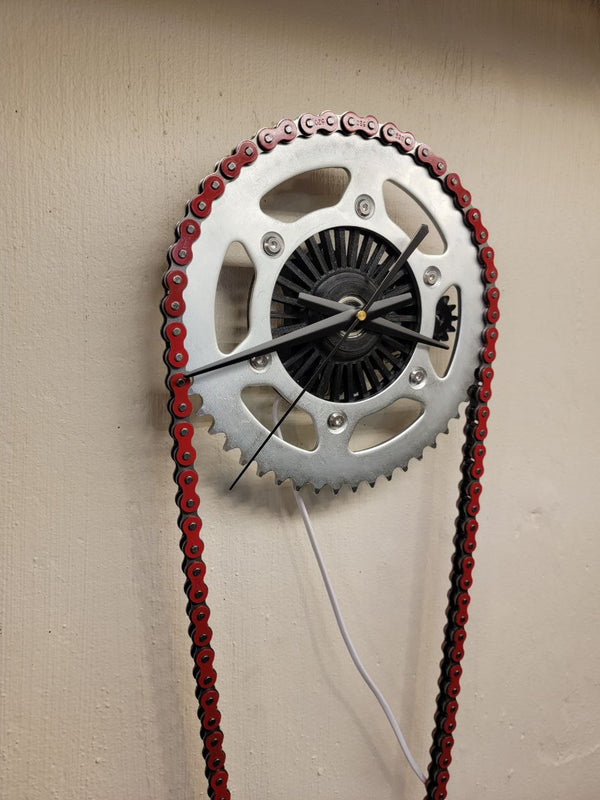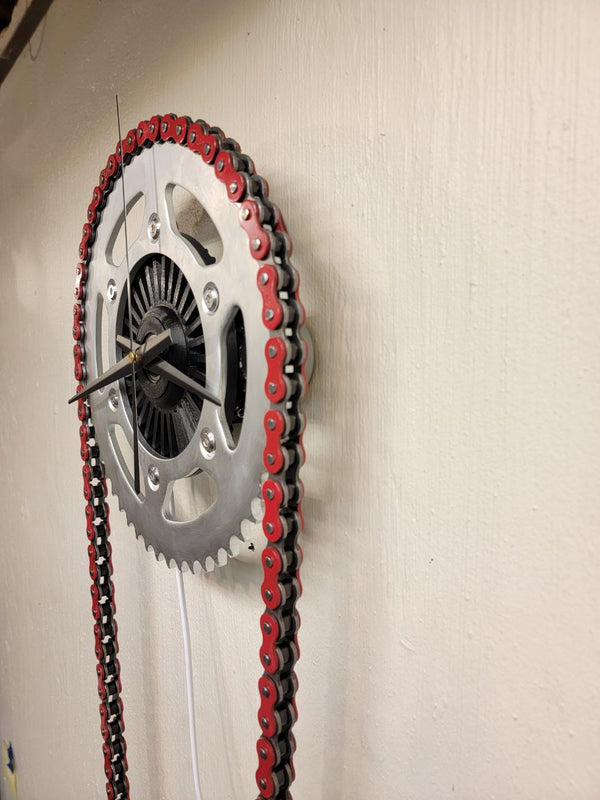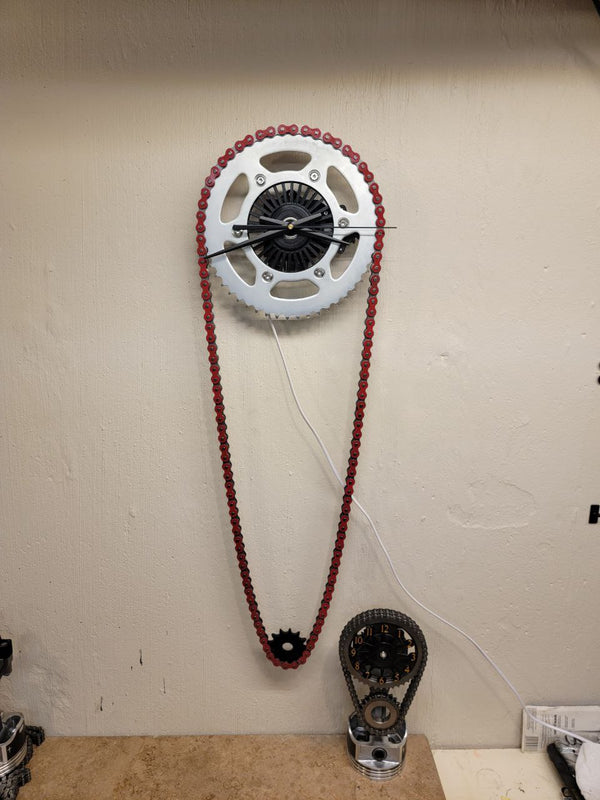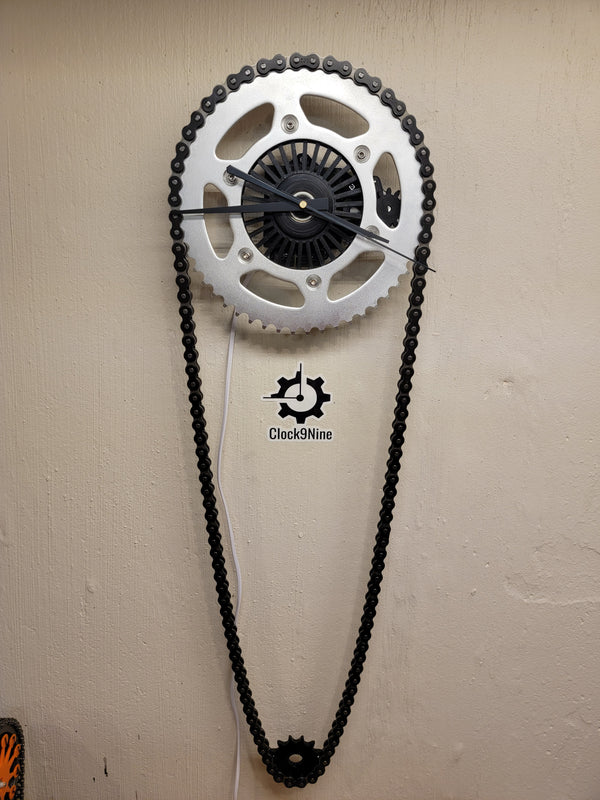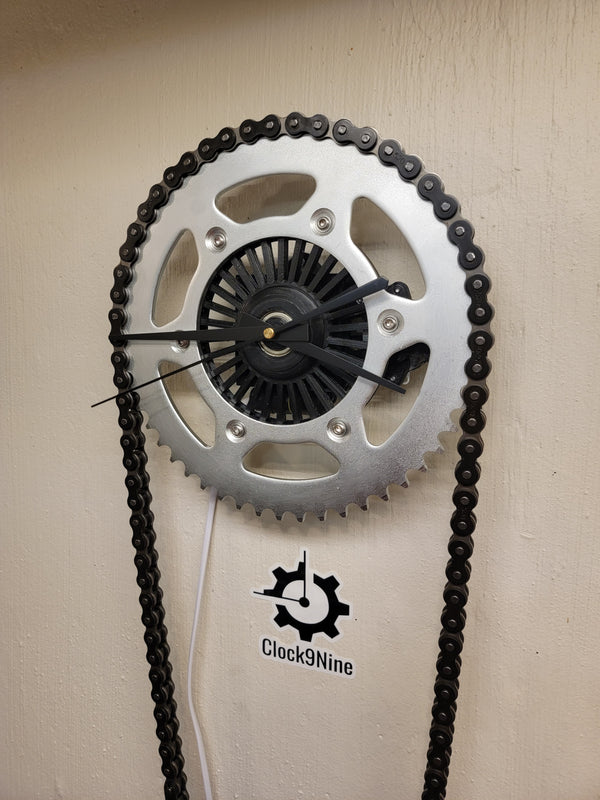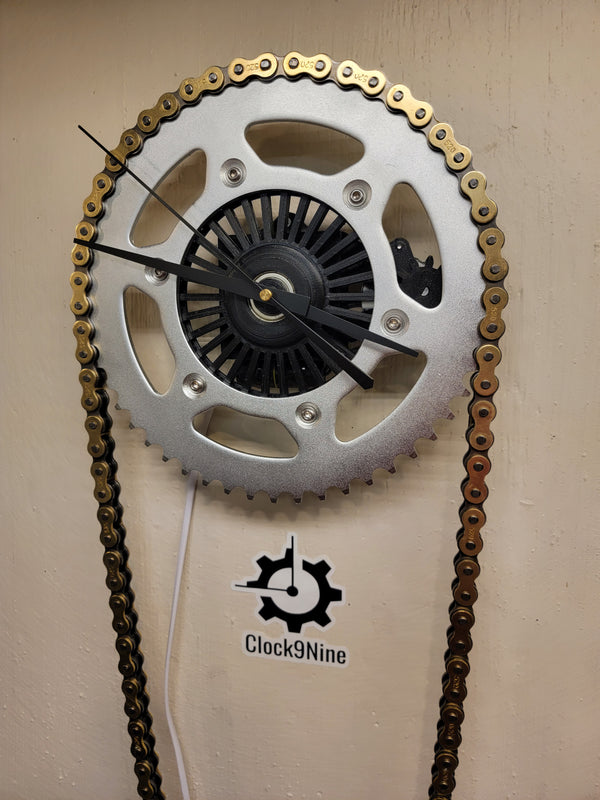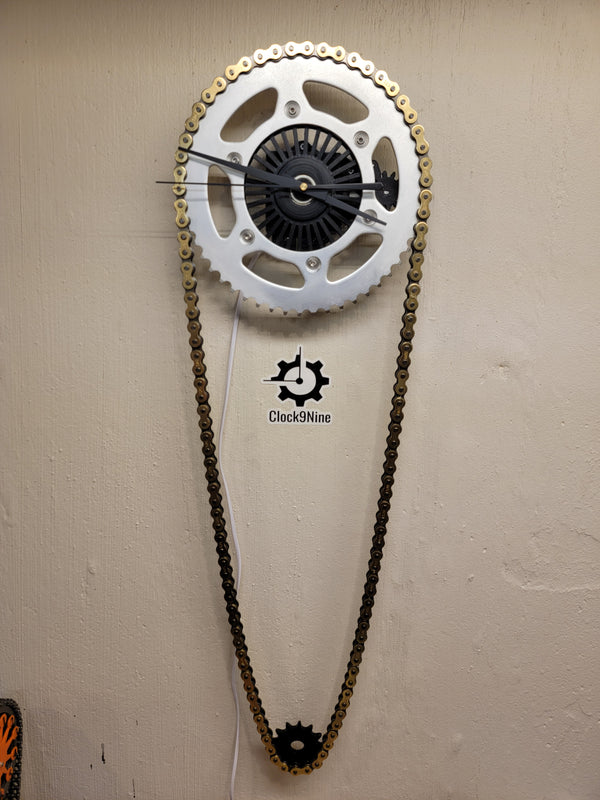 This Dirt Bike Clock is a massive, Rotating gear wall clock that is 34" tall. Custom adapted, very quiet 120v motor and custom designed 3d printed components to allow the gear to rotate. This clock is huge! See the photos for comparison to the Chevy small block clock. This Dirt Bike clock is made from the engine and rear tire drive sprokets/chain.

Free shipping within the US!

The continuous clock mechanism runs off a AA battery (included) and the gear rotation runs off a 120v wall plug. The wire has a rocker switch on it. It is recommended that you turn off the motor when you are not around to enjoy it. The motor will last longer this way. The clock will still maintain time while the gear rotation is shut off.

This Dirt Bike clock is 34 Inches tall and 11 inches wide. Its about 3" deep from wall mount to clock face.

It also comes in a few different colors for the chain. Red, Gray and Gold.
FAQs
Are they made from metal?
Every timing set (gears) and piston are real. The connecting rod (part extending up from the base) and all parts that allow the gears to rotate are 3d printed in a very sturdy PETG plastic.
The clock portion is ran off a AA battery (included) and the motorized gear is ran off a USB wall adapter (included). You can also plug it into any USB slot on your computer etc.
Do you offer returns/replacements?
If there are any damages or malfunctions, I offer free parts replacement. My goal is for you to be 100% happy with your purchase. I offer returns within the first 30 days. I will also do exhanges if you would like a different clock.