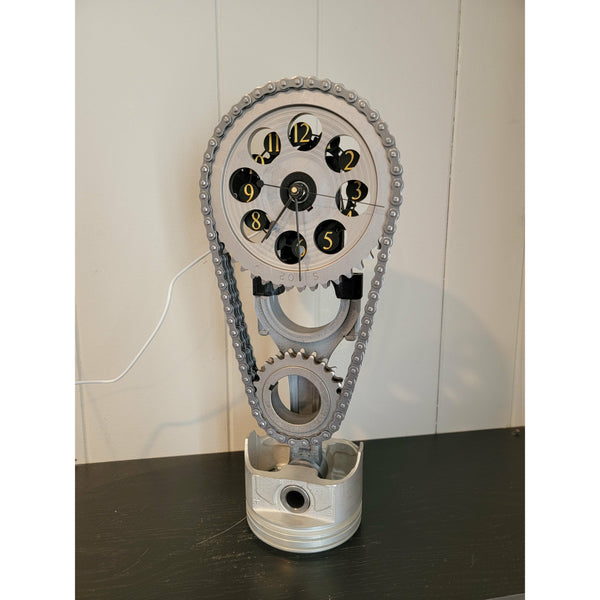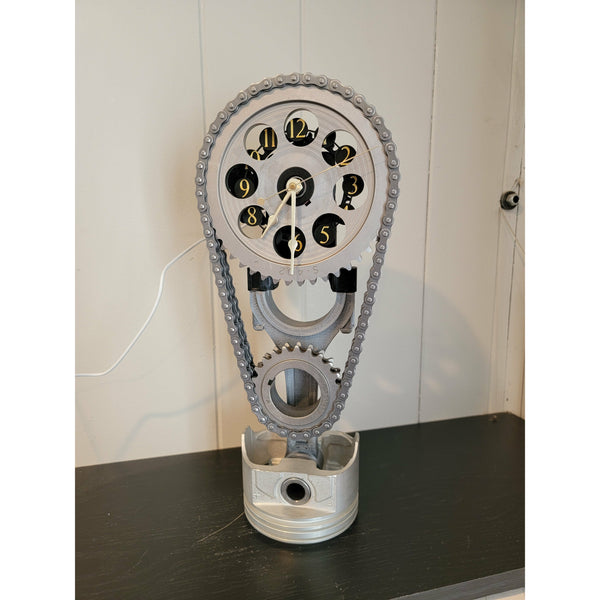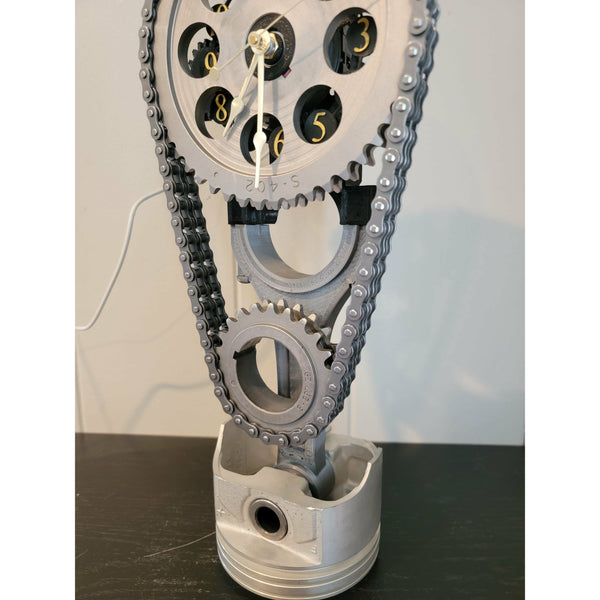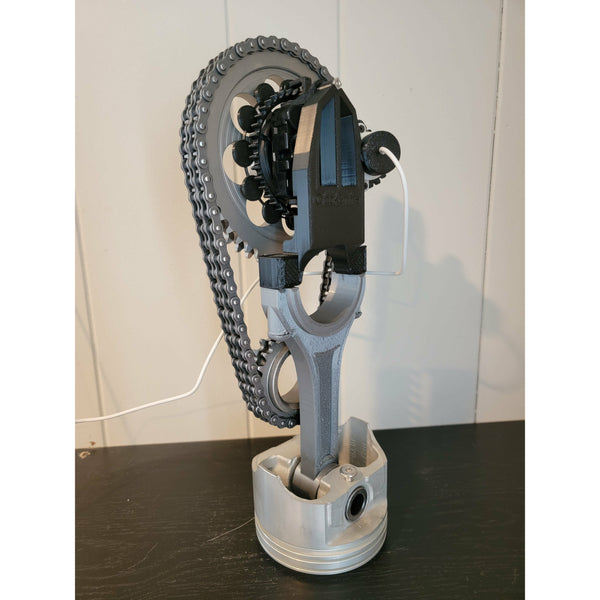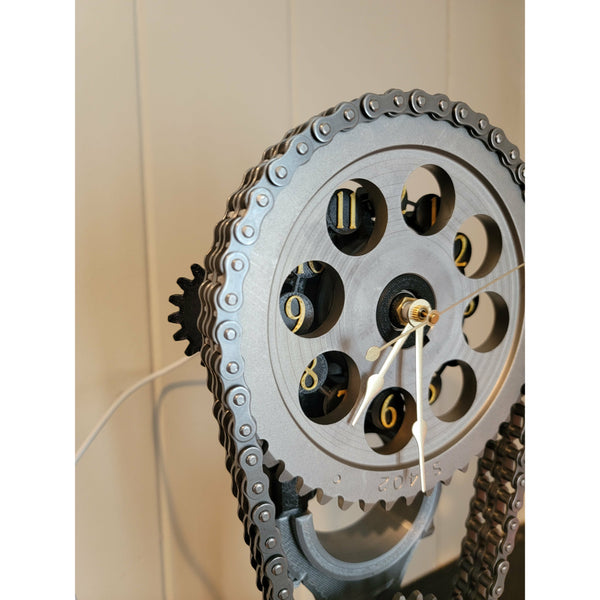 Dodge Clock made with double roller Timing chain of Mopar 360 engines.
Gears have been outfitted with custom motorized design to rotate the gears like on a real engine.
Comes with brand new piston base or wooden base (choose at checkout). The piston base is brand new. The connecting rod in the back is 3d printed from a very strong PETG filament.
This clock is huge compared to that of most small block engines. Clock numbers are static behind the gears and can be seen as the holes of the gears rotate around.

*This timing chain clock sits on any flat surface with the supplied base. This clock cannot hang on a wall.
*Patent pending Modular design allows easy replacement of motor, clock mechanism and hands. (replacement modular parts are shipped for free for the first year)
*Clock is Quartz movement and runs off of a AA battery.
*Motorized rotating gears run off a plug that plugs into any 120volt home outlet with supplied wall adapter. It can also be plugged into any USB port on laptop etc.
*7" wide x 11" tall clock
*Hands are detached to prevent damage while shipping. They will come with step by step instructions on how to assemble. Just push one on, put a nut over the other and push the last one on. Pretty simple.
**This design is patent pending
FAQs
Are they made from metal?
Every timing set (gears) and piston are real. The connecting rod (part extending up from the base) and all parts that allow the gears to rotate are 3d printed in a very sturdy PETG plastic.
The clock portion is ran off a AA battery (included) and the motorized gear is ran off a USB wall adapter (included). You can also plug it into any USB slot on your computer etc.
Do you offer returns/replacements?
If there are any damages or malfunctions, I offer free parts replacement. My goal is for you to be 100% happy with your purchase. I offer returns within the first 30 days. I will also do exhanges if you would like a different clock.